There's nothing better than a dog with a toy, especially since they seem to love playing with them so much. Dogs get really excited when they see their toys, and it's always a lot of fun to watch them play. They'll chew on them, throw them around, and carry them around in their mouths, and it's clear that they're having a great time.
Dogs love playing with their toys because it helps them burn off some energy, and it's a lot of fun for them. And, depending on the choice of toy, it can also be a great way for them to bond with their owners. When dogs play with their toys, they're really enjoying themselves, and it's always a pleasure to watch.
The opinions in this article are strictly my own, and I have not been paid to write them. However, DonnaLikes may earn a commission from qualifying purchases made from links on this page. This does not interfere with my objectivity and does not affect the price you pay.
How to pick the best and safest dog toys?
The toys that dogs have are no longer simply 'luxurious' they are necessary. Toys should be used for a pet's safety and health. Toys can help your pup relieve stress. and also help your pet fight boredom. Although cats can be surprisingly cautious about toys, dogs are usually a great playmate. You're therefore going to require careful attention to watch the dogs play time to ensure no inappropriate behavior.
It is a common misconception that dogs do not need toys and that these items are nothing more than luxury items. The truth is, dogs require toys for their safety and health. Chew toys help to keep their teeth clean and healthy, while interactive toys provide much-needed mental stimulation. Toys can help your pup relieve stress and also help your pet fight boredom.
Balls give dogs an outlet for their natural energy and instinct to chase. In addition, plush toys can help to soothe puppies who are teething or stressed. Ultimately, there are many reasons why dogs need toys, and these items should not be seen as unnecessary luxuries. Instead, they should be considered essential items that contribute to the well-being of our furry friends.
Tougher than a tennis ball
If your dog loves to fetch and chew tennis balls, the Chuckit Ultraball Medium is the perfect toy for them! These balls are made entirely of rubber, so they can withstand plenty of chewing. They're also heavier than most tennis balls, so they'll bounce erratically and keep your dog entertained.
Plus, the bright orange color is easy to spot in tall grass. And if your dog likes to play in water, no problem - the Ultra ball floats on the surface. So give your furry friend the gift of hours of fun with a Chuckit Ultraball Medium!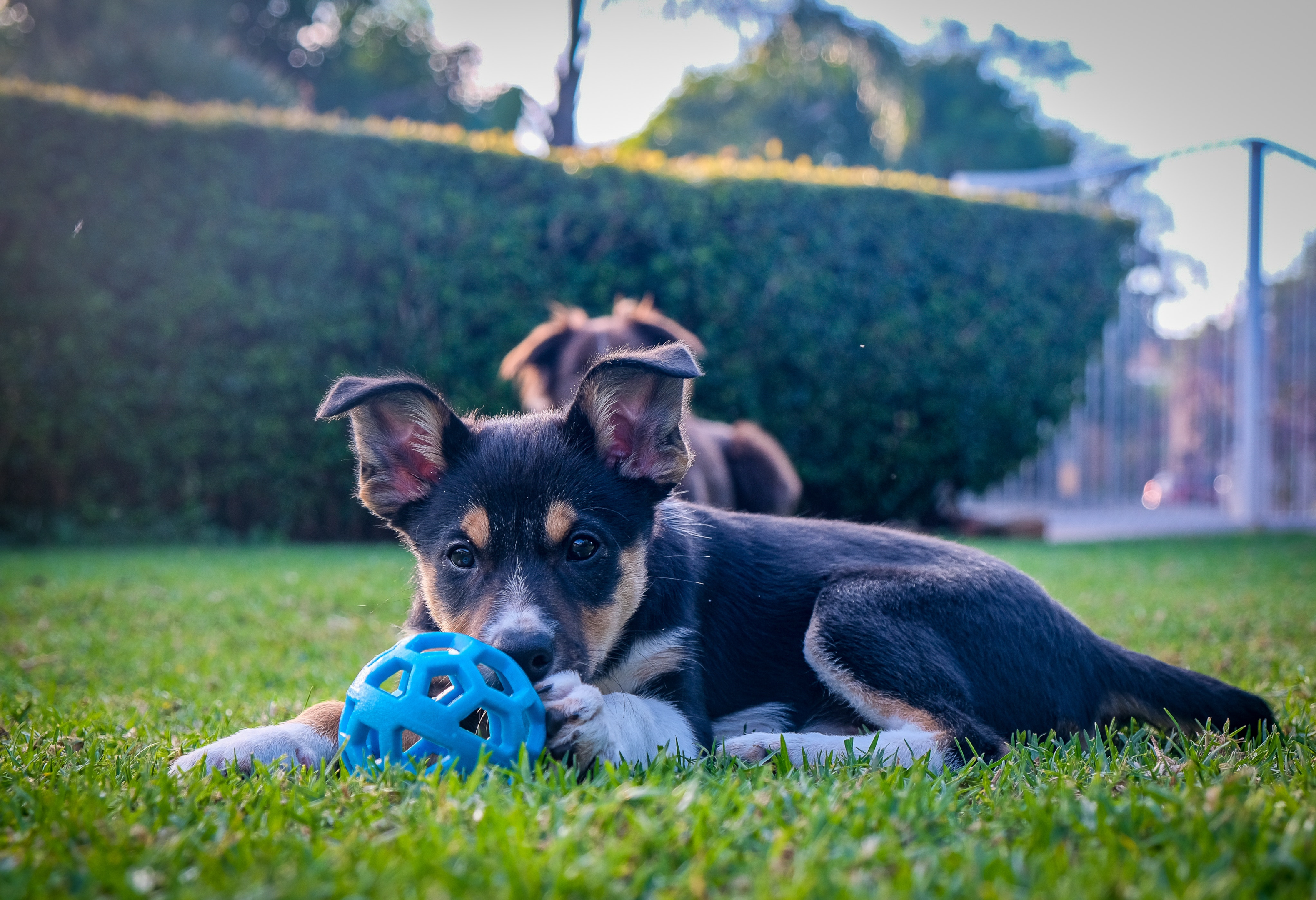 Ensure safety
The safety or danger of a piece of play equipment depends largely on how big your dog is, the activity level, and preference. Other factors are how much your dog is comfortable in. However we cannot guarantee that certain toys will always remain in safe conditions, we are able provide the following recommendations: What is most attractive for dogs are often very hazardous objects. Remove any inedible items that may be swallowed. You should buy a suitable dog toy.
A plush squeaky toy that won't break the bank
Few things are as satisfying as a squeaky toy, and the Multipet Lamb Chop Classic Plush Toy is no exception. This toy is designed to provide hours of fun for your furry friend, with three built-in squeakers that will keep them entertained for hours on end. Monitor your pups play because the toy is not indestructible but it is definitely cute.  
I grew up watching the Shari Lewis Show that featured the puppet Lamb Chop so this toy definitely has a place in my heart. In addition, the toy is designed to be gentle on your dog's teeth and gums, making it a safe and healthy option for playtime. So if you're looking for a toy that will keep your dog entertained and happy, the Multipet Lamb Chop Classic Plush Toy is a great option.
Toys with ultrasonic squeakers
The Flattie Ultrasonic Dog Toy from HEAR DOGGY is the perfect choice for dogs who love to squeak their toys. This durable plush toy is made with reinforced seams and features a no-stuffing design that makes it ideal for even the most enthusiastic chewers. As with all toys, it is not indestructible so supervise playtime.
The Silent Squeaker technology ensures that this toy will never make a mess or disturb your peace and quiet. Your dog can hear the sound, but you will not because it isn't in the range of sound that humans can hear. Give your dog the gift of chew-tastic fun with the Flattie Ultrasonic Dog Toy from HEAR DOGGY.
Does your dog love Frisbee?
Dogs love playing Frisbee because it is a fun and active way to spend time with their human companions. Dogs instinctively love to play, and chasing a Frisbee provides them with plenty of exercise and stimulation. Many dogs also enjoy retrieving items, so playing Frisbee is the perfect game for them.
Playing Frisbee is also a great way to bond with your dog. When you throw the Frisbee, your dog will eagerly run after it, and you can enjoy watching them play. This game can also be a good way to teach your dog some basic obedience commands, such as "come" and "stay."
A delicious, edible chew toy for your pet!
Looking for a dental chew that's gentle on your dog's teeth and also freshens their breath? Look no further than Dr. Mercola's Gentle Dental Chew Bones! These bones are made with all-natural ingredients and are completely digestible, making them a great choice for dogs with sensitive stomachs.
Plus, they're infused with mint to help freshen your dog's breath. And because they're larger in size, they're perfect for dogs who are afraid of squeaky toys. So why not give your dog the gift of fresh breath and a healthy smile with Dr. Mercola's Gentle Dental Chew Bones?
Be a good dog and earn your treats!
The Treat Dispensing Dog Toy is the perfect toy for any pup that loves to play fetch. This nearly indestructible toy is made of natural rubber and is designed to withstand even the most vigorous chewers. The ball also features a built-in squeaker, adding an extra level of fun for your dog.
To use, simply insert your dog's favorite treats into the ball and let them have at it. The ball will dispense treats as your dog plays, keeping them entertained for hours on end. So if you're looking for a tough, durable, and fun toy for your furry friend, look no further than the Treat Dispensing Dog Toy.
Dogs and Tugs: A Friendship for Life
Tugging with a dog can be a fun and rewarding experience for both the pup and the person. It's a great way to get some exercise and bond with your furry friend. Just make sure to start off slow, and be sure to let your dog win sometimes so he or she doesn't get too excited.
The dog is happily tugging on the toy, clearly enjoying the game. His tail is wagging energetically and his eyes are bright with excitement. The human is also enjoying the game, laughing and smiling as she plays along. It's a fun, active way to spend some time together.
What is the best stuffed dog toy?
The best stuffed dog toy is the Kong Classic Dog Toy. It is made of durable rubber and is designed to withstand heavy chewing. The Kong Classic Dog Toy is also interactive and can be filled with treats or peanut butter to keep your dog entertained.
Are squeaking toys good for dogs?
Every dog is different and some may enjoy squeaky toys while others may not. If your dog seems to like playing with toys that squeak, then they are probably fine for them. However, if your dog does not seem to care for them or gets bored with them quickly, you might want to try a different type of toy.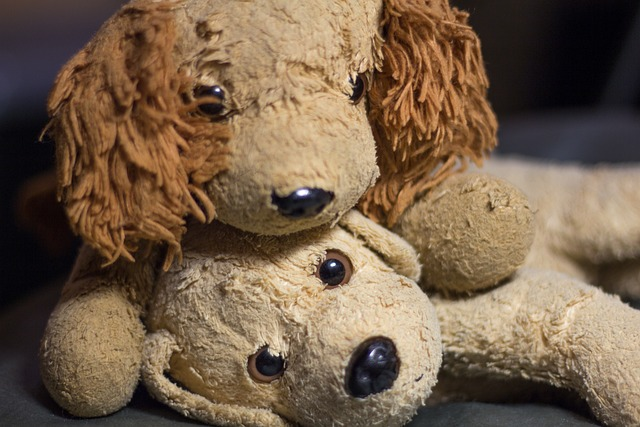 What are the best soft toys for dogs?
There are a few things to consider when choosing soft toys for dogs. First, think about the size of your dog and choose a toy that is appropriate. Second, consider what type of material the toy is made from.
Some dogs prefer softer materials, while others like a little more texture. Finally, think about what kind of activity your dog likes to do with their toys. If they like to chew, look for a toy that is durable and can stand up to some wear and tear.
What is the strongest dog toy?
There is no definitive answer to this question as different dogs have different preferences. However, many dog owners say that the KONG - Extreme Dog Toy is one of the strongest and most durable toys on the market. You can stuff it with peanut butter or another treat and if you freeze it first, it will last longer.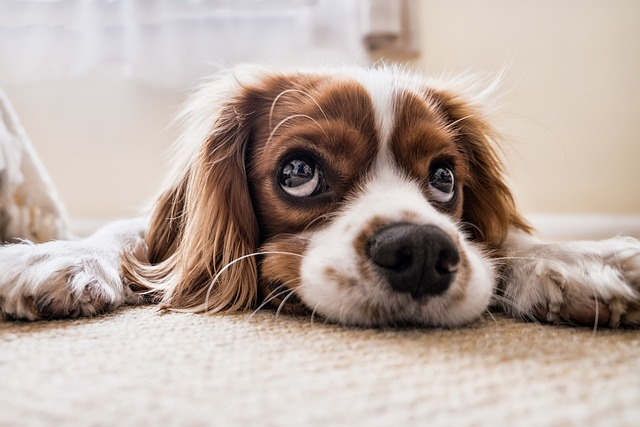 How do I keep my dog entertained while I'm at work?
Here are a few ideas:
- Leave your dog with a Kong toy filled with peanut butter or another favorite treat. This will keep them busy and distracted for a while.
- If you have another pet, leave them together so they can keep each other company.
- Set up a dog camera so you can check in on them throughout the day and give them a little attention even when you're not there.
What is the best dog toy for boredom?
There is no one-size-fits-all answer to this question, as the best dog toy for boredom will vary depending on your individual dog's needs and preferences. However, some good options to consider include interactive toys that encourage your dog to think and problem-solve, such as puzzle toys or treat dispensers. These can help to keep your dog's mind active and engaged, preventing them from getting bored.
Dog toys: How to pick the best and safest
When it comes to picking out the best and safest dog toy for your pup, there are a few things you need to take into account. Firstly, you'll want to decide what type of toy is right for your dog. Some dogs love plush toys, while others prefer something more interactive like a ball or Frisbee.
Once you've decided on the right type of toy, you'll need to make sure it's safe. Check that there are no small parts that could be ingested and that the toy is made from non-toxic materials. If your dog likes to chew, make sure the toy is tough enough to withstand aggressive chewing.
With these things in mind, you can confidently pick out the perfect dog toy for your pup!
Making toys last
As any pet owner knows, dogs like to play. A lot. And their favorite toys often don't last long under all that vigorous chewing and tugging. But there are ways to make dog toys last longer - and keep your pup safe while they're playing.
First, it's important to choose the right toy for your dog. If you have a large dog, avoid getting them toys meant for smaller breeds - they can easily choke on them. And if your dog is a heavy chewer, look for toys made of tougher materials like rubber or nylon.
Second, always supervise your dog when they're playing with their toys - especially if they're new or you're not sure how durable they are. This way you can intervene if the toy starts to fall apart or your dog seems to be struggling with it.
Just be prepared for it to get ripped apart
It's inevitable. Your dog is going to rip apart their new toy within minutes or hours of receiving it. But that doesn't mean you should just accept it and move on. There are a few things you can do to prolong the life of your dog's toys and keep them entertained.
First, try to buy a variety of dog toys. This will help keep them from getting bored with any one toy and decrease the likelihood that they'll want to destroy it out of boredom.
Second, make sure the toys you do buy are durable and well-made. Avoid cheap, flimsy toys that are easy for your dog to rip apart. Instead, invest in quality toys that will last longer and provide more entertainment value for your pup.
Finally, don't forget to supervise your dog when they're playing with their toys.
Best toys for puppies
There are many great toys for puppies on the market. Some of the best include Kong toys, which can be filled with food or treats and provide hours of entertainment for your pet. Puzzle toys, like the Interactive Dog Game from the Joansan Store, are also great for puppies as they help to stimulate their minds and keep them occupied.
Chew toys, like Nylabones or Benebone chew toys, are perfect for puppies who love to chew, and help to keep their teeth healthy and clean. Just be careful and supervise your dog so that it doesn't splinter and damage your dog's teeth or mouth. Always remember to keep your dog's well being top of mind.
A note about rawhide
Rawhide is dangerous for dogs because it can be a choking hazard or cause an intestinal blockage. In addition, the way that rawhide is created can be dangerous for dogs, as the process involves soaking the hide in chemicals like bleach and formaldehyde. These chemicals can cause stomach problems and other health issues for dogs.
If you want to be a responsible pet parent, consider finding alternatives to rawhide. Raw meaty bones are actually a much safer alternative. Just make sure they are the right size for your furry friend, so that they do not become choking hazards. And always supervise your pet when chewing a bone. Please be aware that I am talking about raw bones. Bones that are cooked are very dangerous for your best friend.
So what are the best dog toys? That depends on your dog. A soft plush toy is great to provide comfort and tug of war is a great interactive play activity for bonding with your pet. An appropriate chew toy, like a raw meaty bone is important to help keep your pup's teeth clean.
Just be sure to keep an eye on the condition of the toys and throw them out if they are damaged or become too small, thus becoming a choking hazard. Love your pet, keep him safe and happy and you will have many enjoyable years together.
Thanks for stopping at DonnaLikes
Donna, Gibbs, and Lola
Affiliate Disclaimer: As an Amazon Associate, I earn from qualifying purchases. In no way does this affect the price you pay for products on Amazon.
This article is for educational purposes only. It is not intended as a substitute for the diagnosis, treatment, and advice of a qualified licensed veterinarian.